We gladly offer Travel Insurance from our partner: Insure my Trip.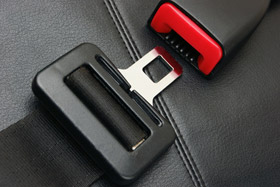 Take Us With YouSM
To travel truly with peace of mind, you need to trust your choice in travel insurance. InsureMyTrip is a community of travel insurance experts. When you purchase travel insurance from us, we like to think that you "take us with you."
Community
When you purchase travel insurance from InsureMyTrip.com, you become a member of our community – a community of licensed experts offering personal service and reassurance, as well as knowledgeable travelers just like yourself who can share their opinions and experiences to help you make your travel insurance decisions with confidence.
Knowledge
Our Customer Care representatives are licensed insurance experts; our product specialists have decades of experience in the industry; our managers collectively represent over a half-century of technological and web development expertise. When it comes to travel insurance and e-commerce, our fellow New Englanders might call us "wicked smart." We also have a continuous training and professional development program, so we can stay current and remain on the forefront of industry news.
Choice
Our goal is to offer you a wide selection of quality travel insurance options. With hundreds of plans provided by nineteen of the top companies in the industry, we give you a range of options to compare so you can find the one that's the best fit for your individual needs, travel plans, and budget.
Confidence
We know that just comparing the prices and features of different travel insurance plans may not be enough to make you feel at ease about your choice. Our Customer Care representatives are available to answer your questions 365 days a year, even after you've made your purchase. From the buying process all the way through to claims, if you have questions or concerns about your travel insurance policy, we're here to listen and offer our friendly assistance.
Trust
We want to be sure that when you buy from InsureMyTrip.com, you feel as comfortable with us as possible. That's why we insist on offering plans only from the most respected and reputable travel insurance companies in the industry. We also make sure that you have access to as much unbiased information about those plans as possible. Our Customer Care representatives don't work on commissions, meaning that they'll recommend only the best possible travel insurance solution for your needs, and we welcome honest feedback from each one of our customers on our Ratings and Reviews forum.
Experience
As the first online travel insurance aggregator, founded over a decade ago, InsureMyTrip.com has been helping travelers prepare for their journeys longer than any other online travel insurance company. Our CEO, Jim Grace, was a founding member and past President of the UStiA (United States Travel Insurance Association), and continues to be one of the leading experts in the travel insurance industry.